Learn The Best Ground-Based Grappling Skills In Our Brazilian Jiu-Jitsu Program
If you're hoping to take on the world of ground grappling and learn from some of the best instructors Murrieta has to offer, you've come to the right place.
At South West Self Defense Systems, we offer an action-packed Brazilian Jiu-Jitsu system that is great for people of all experience levels. We'll teach you the ins and outs of locks, chokes, and holds while also helping you get in the great shape in the process. And don't worry -- we offer a FREE TRIAL to help you get started and discover Brazilian Jiu Jitsu for yourself. Students ages 12+ are welcome!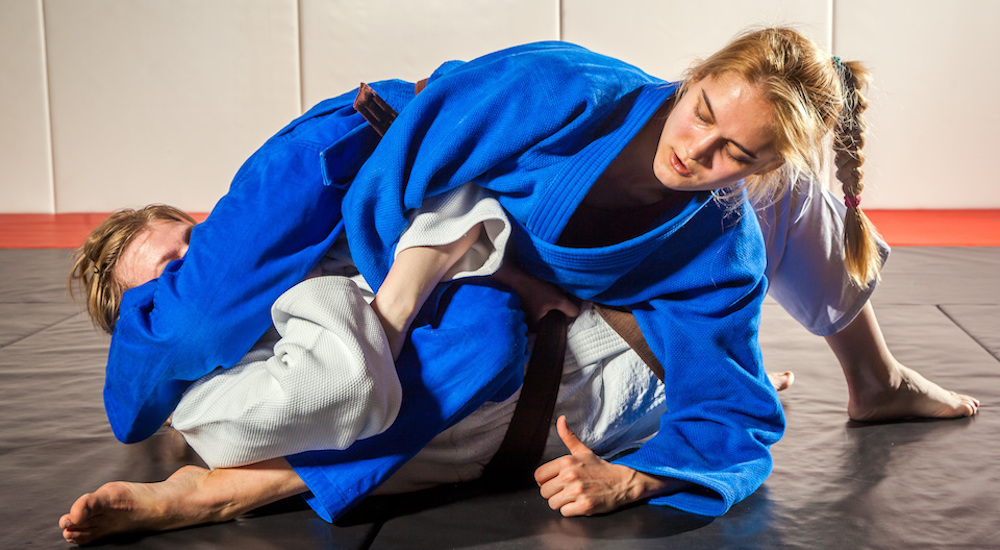 Click the button below to check out our trial offers today!
Why Is Brazilian Jiu-Jitsu Right For You?
BJJ is a dynamic sport-style self-defense system that teaches fighters how to overcome bigger, stronger opponents with the help of superior leverage and technique.
But Brazilian Jiu-Jitsu isn't limited to just the competition setting.
A large majority of real-world altercations end up on the ground in a matter of seconds, making BJJ one of the most effective self-defense forms for everyday men and women to master.
At South West Self Defense Systems, we're helping you learn one step at a time and train with complete confidence. Join us here in Murrieta today for:
Lightning quick takedown strategies
Transitions to help you maintain control in any position
Locks, holds, and chokes that work on any opponent
Proven submission techniques to help you come out on top
And Did We Mention That We Can Challenge Your Body Like Never Before?
BJJ is a high-energy discipline that works your body like other systems simply can't. At South West Self Defense Systems, we're proud to challenge men and women from across Murrieta with heart-racing workouts that can be tailored to meet your unique skill set.
Our goal is to help people of all fitness levels have fun challenging themselves and walk away with more confidence than ever before. From day one, you can take on:
Total-body strength training
Incredible speed and athleticism
Healthy fat burning workouts
More motivation to train than ever before
Don't Miss Out On Our Brazilian Jiu-Jitsu Classes Here In Murrieta!
Whether you're completely new to the world of Brazilian Jiu-Jitsu or you're looking for a way to take your training to the next level, we have the answer for you here at South West Self Defense Systems. Just check out our FREE TRIAL to get started. No matter your prior experience, any enrollee age 12+ is welcome to join!
Join us here in Murrieta today or simply click the button below to take advantage of our trial offers!